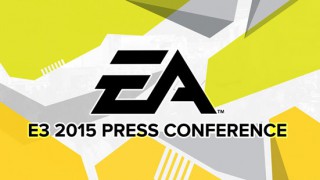 EA is bringing it all back starting with the official announcement of Mass Effect 4 now titled as Mass Effect™: Andromeda set to be release on Holiday 2016, Need for speed, mirrors edge, lots of Star wars, and some honourable new IP to their long line up for this year. With so much to input all in one day minds blown by the end of the day OMFG that Battlefront footage.
kicking off the conference was Mass Effect™: Andromeda teaser trailer with that "coming Holiday 2016" date, no game play footage shown at this year E3, but one could hope to expect for next year E3.
Followed by a pleasant display of the new Need for speed reboot coming on Nov 3rd, 2015 for the Xbox One,PS3, and PC. this game looks spectacular and beautiful running on the Frostbite 3 engine where you can't even tell if it's real or fake any more. showcasing gameplay and customization and cut scenes that looks so real
Mirror's edge:Catalyst February 23, 2016 for Xbox One, PS4, and PC showcased how far it has come and it's looking very promising in my opinions. Keeping true to the originals Parkour and music formula, but upping the ante with slick graphics and moves. Mirror's edge: catalyst is certainly going to the game to look forward next year.
STAR WARS: The Old Republic – Knights of the Fallen Empire, coming October 2015 for the PC is a story expansion and fifth to Star Wars the Old Republic. Promising to deliver that traditional; Bio ware RPG feel, focusing on cinematic storytelling,new worlds, new companions, and a dynamic story that will be affected by the choices players make. The force is strong in this, except they really need a shorter title.
New IP In the midst of guns, cars, star wars, and sports games coming up this year, comes an interesting new IP coming from EA is titled Unravel a platform puzzle game staring a Yarney a character made of yarn developed by Coldwood Interactive available for pre-order on the PC. while development console version is undergoing.
But all the biggest announcement from EA is the Star wars Battlefront Gameplay footage, which Blew our minds it looks so realistic. The most interesting is the footage showcased was running on a PlayStation 4, just imagine How it would look running on a PC.
Every time I watch a star wars game play just simply left in awe and speechless well done DICE and EA. You have successfully made me and a couple of hundreds of thousands people excited about EA games once again. EA games line up for the year is looking really good, glady have 80% of stuff announced and showcase on my want list already, but now even more convinced that they're worth the release date price.
Tags:
E32015
,
EA
,
Mass Effect
,
Mirrors Edge
,
Need for Speed
,
Star Wars