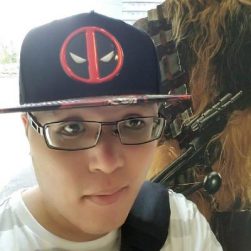 YO SUP? I'm surprised, you've actually stopped by my About page 😀 Anyways, the names Jason Dark and it's a pleasure to make your acquaintance. I'm a freelance Full Stack Developer and hobbyist tech/gaming journalist from Toronto, Ontario. If you ever need a website or App build, I'm the guy you call.
About site
Here you'll find stuff which I casually write from time to time. When I'm not gaming with friends or hacking away at code for work and/or school. Primarily anything from tech, gaming and programming related. It's kind of a way to let loose and enjoy writing content I like talking about. Hopefully I was able to help or provide insight on a topic.
About Me
Anyhoo, a bit about me if you're still interested. Well, I'm a Canadian born with a Chinese ethnic background and have lived in Canada for most of my life, simply a proud Canadian. I can speak English, Cantonese, read and write computer codes *matrix style* I'm a tech savvy person. Oh yeah, I've also been gaming with one hand for 10+ years. Preferred controller is Xbox I like:
Gaming- RPG, FPS and anything with co-op.
software development-mostly web and game dev.
Hi-tech gear.
Anime.
Cars.
Star Wars.
Action movies.
Comedy movies.
Marvel comic/movies.
Food.
drinking a lot of tea.
If we something in common or need assistance with something, feel free to contact me, I can be reached in various ways over at
https://www.jasondarkx2.com/Contact
. otherwise I'm always down for gaming together during free times.