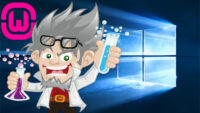 Published: 5 years ago by: JasonDarkX2
So you recently upgraded or bought a Windows 10 PC. Just to find out that you can't get a WampServer running and get back to work on your web project locally. But for those who have no idea wha...
Published: 6 years ago by: JasonDarkX2
Having trouble getting your Xbox One controller to work? Well, you're in luck; I have a quick fix that sure will get you up and running Splinter Cell: Conviction(PC) with the Xbox One Controller i...
Back to top